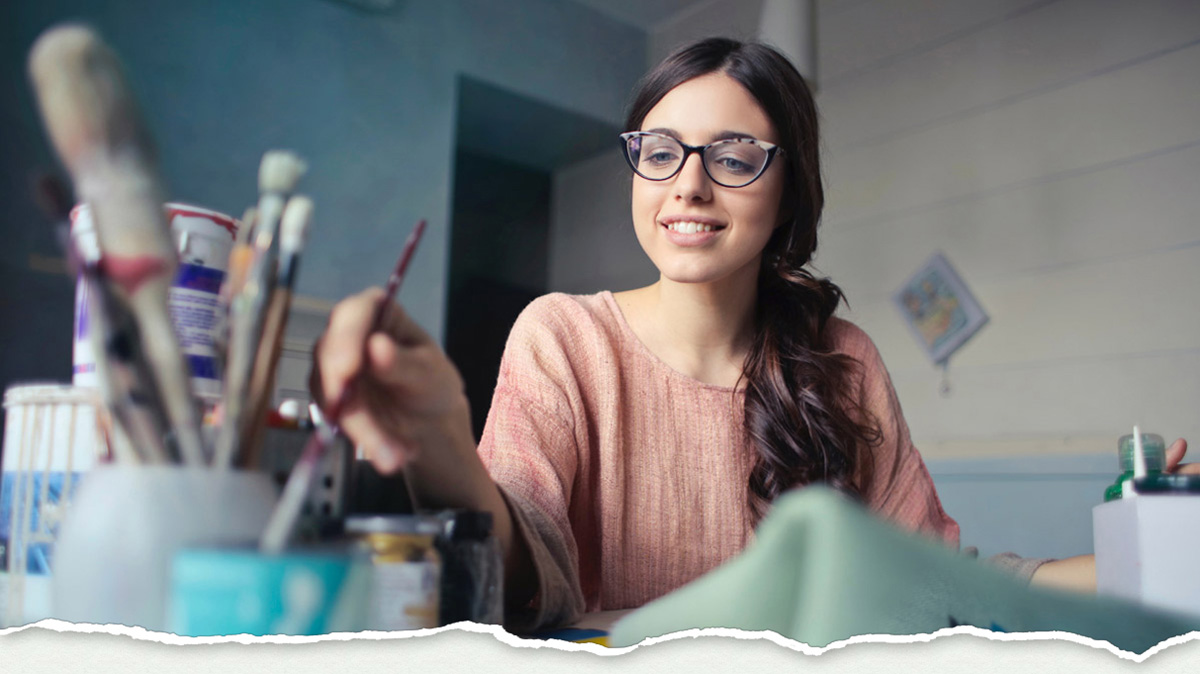 Third level portfolio preparation with Pine Forest Art Centre
Ideas…
Big ones. Little ones. Half baked. Over-cooked. Or over-looked.
Most artistic young people have heaps of ideas. Wispy and elusive, they come and go in a instant and are the very definition of an artist.
They are also the precious raw material for a career in art – and it's these tiny uncut diamonds art colleges look for when they examine an applicant's portfolio.
But often the best gems stay in the notebook or under the bed. Having ideas is one thing – but developing, evaluating and presenting them is quite another.
Students can be their own harshest critics. Good work may be discarded or underdeveloped. What's needed is an encouraging word from someone with a eye for a good idea and the ability to understand the type of material colleges want to see in a portfolio.
We have provided that support for many years and it seems our experience pays off – about 98% of our students achieve a 3rd Level place with many receiving multiple offers.
What we do
We run popular Portfolio Preparation classes at the Pine Forest Art Centre Glencullen.
The Saturday Course consists of 3 terms of 10 weeks each running in parallel to the school year. Saturday mornings 12.00 – 1.30pm.
Fee:
€200 for each 10 week term. (Price includes all art materials)
The Summer School Portfolio Course

In August we run a two week Portfolio Courses at The Pine Forest Art Centre. An optional private bus service is available.
Students enjoy one-to-one portfolio tuition and also benefit from the inspirational setting, stress-busting forest walks and exceptionally clean, fresh air.
Fee:
2 week course – € 320
(Price includes art materials)
Bus fare: €150 for 2 weeks
How we can help
Each student has a different array of talents and interests.
Our job is to provide a supportive and stimulating environment where students find a way to appreciate their uniqueness and express themselves fully.
We also help with the following:
Simplifying 3rd level briefs for students by interpreting art college jargon.
Auditing, curating and developing ideas for portfolio submissions.
Encouraging students to expand their artistic parameters, embrace new media and experiment with different techniques and materials.
Building the confidence needed to find an authentic voice, secure a 3rd Level place, and ultimately, embark on a fulfilling career in the arts.